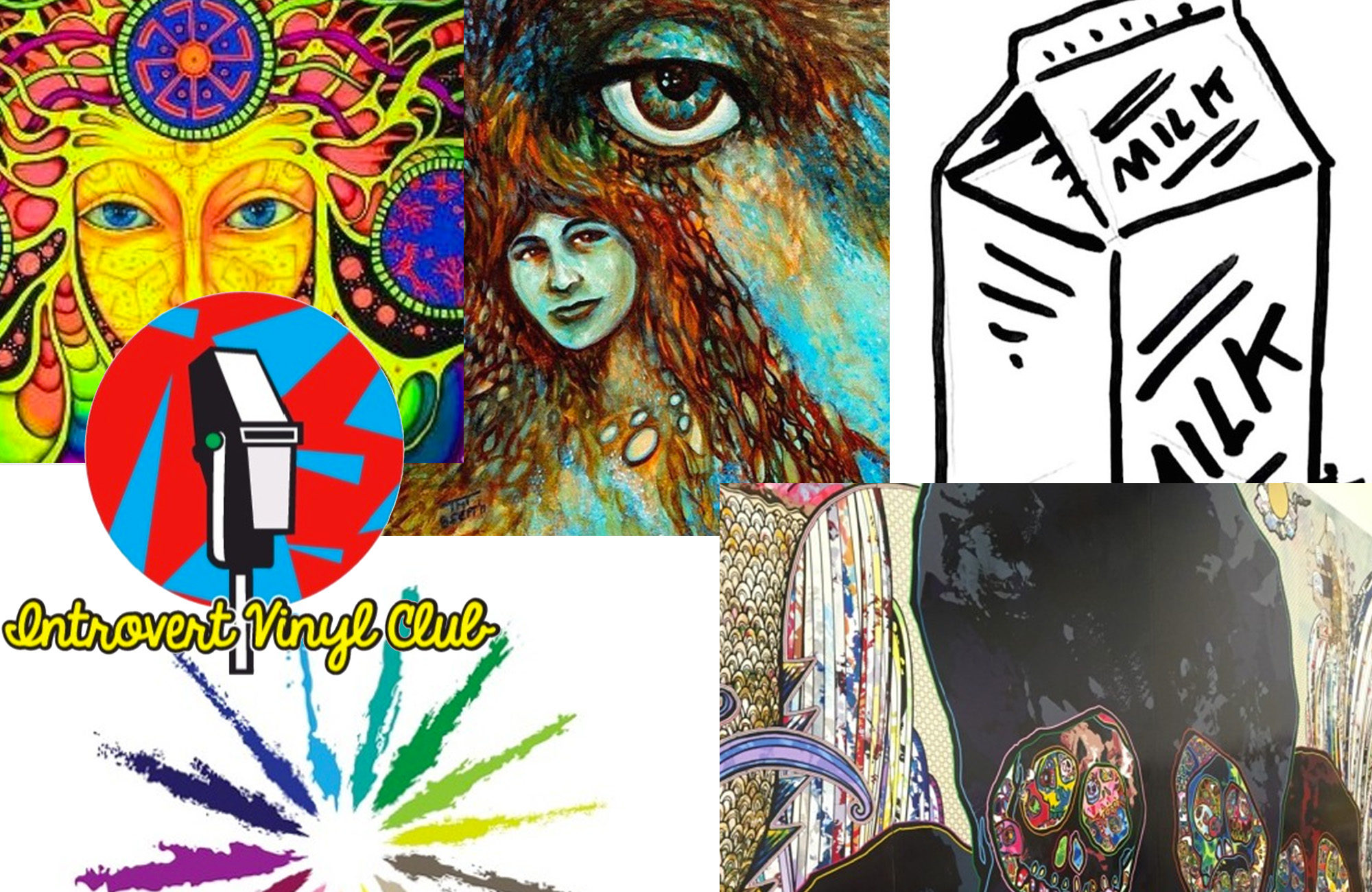 To build community awareness FYI Music Group has created a weekly podcast by the name of Introvert Vinyl Club. IVC is inspired by the creative minds around us and designed to further build musician brands within our local stomping grounds.
FYI Music Group presents IVC with special guest Buena Puente.
A journey across the creative spectrum, Buena Puente gives us an insight on his creative process along with discovering a passion for collage art. With an EP scheduled to release this summer, this is a creative you should add to your rotation.
Follow Buena Puente:
Spotify // spoti.fi/2S7XOWh
Instagram // instagram.com/hessienessie
FYI Music Group present IVC with special guest Black Galifianakis.
In his very first interview, Blkglfnks has welcomed IVC into his home as Evan and IsaMan get an exclusive insight of the man behind the music. A New York native, Blkglfnks discusses his interest in the creative arts and how he made the life changing decision to move to Los Angeles after having a brief conversation with his influence Donald Glover.
Follow Black Galifianakis:
Twitter // twitter.com/BLKGLFNKS
Soundcloud // @blkglfnks
Instagram // instagram.com/blkglfnks
Facebook // facebook.com/Blkglfnks
Featured Songs
Crumb – Bones
Nicotine's Famous Honey – Running

▲❍▼❏ MoRuf! – Freshbuttas

Malik LovesYall – Hot Water CornBread (Ft. Joy Postell)

Wifisfuneral – 2MG Ft. Levi Carter

Någå∞Någåm∈(m) – Roses [Prod. Nugget]

Quelle Chris – BS Vibes feat. House Shoes

CHAZMERE – CHAKA

Iman Omari – Kama Sutra

Warm Brew – I Swear ft. Buddy

Snoop Dogg – Drop It Like Its Hot – ( Jake Milliner Remix )

Dom Peluso the R.A.M – SoCal

Lauryn Hill – Lost Ones (Katrah-Quey Remix)

DECAP – LIFT w/ chromonicci

Gifted Gab, Blimes Brixton – Come Correct

Natty Reeves – Donuts for Dinner

Playmore – Sarai

Omar Apollo – Unbothered

K, Le Maestro – LiFE


Yeek – Only in the West
FYI Music Group presents IVC with special guest Sam Rabichow
Take a listen as we go into depth about Rabichow's latest mixtape "420 Miles 2 E" expected to release January 31st. A songwriter, manager and entrepreneur, Rabichow explains his worth ethic and lifestyle leading up to the creation of this project.
Follow Rabichow:
Twitter // twitter.com/Rabichow
Soundcloud // @rabichow
Instagram // instagram.com/rabichow
Facebook // facebook.com/lookingfortheansir
Bandcamp // rabichow.bandcamp.com
Featured Songs
Tamara Renee – Poison B
Max Ox – Prom Night
ChrisJamesGuitar – Momma
Senkawas – Flying Tortoise
Natasha Agrama – In a sentimental mood
Rumblepak – Fate It Seems
Pajama Sam Tapes – Slappin (prod Pajama Sam)
Innerwave – Song 3
Pink $ock – Westside Girl
Osiris – Stay Swagged
Bones World – You Bet I Stare
The Marias – Only In My Dreams
Niia – Last Night In Los Feliz
Like – Backwoods (thirdeye)